Here's a quick, easy way to make your resume more appealing so it stands out in a crowd.
Vizualize.me is a free site that lets you connect your LinkedIn profile to an online graphic resume. In seconds, you can have a fun, colorful representation of your skills, experience and education, plus a handy list of your recommendations.
Watch the brief video to see how easy it is to make…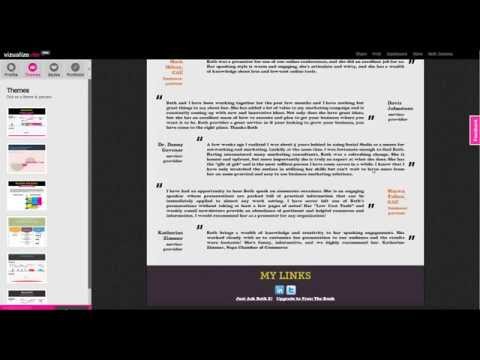 Take your job hunting or networking a step further by turning your Vizualize resume into a t-shirt for about thirty bucks. Clever, clever.
It's not too late to do something a little special for your Valentine, thanks to these three free tools:
Send A Tagxedo Heart
Get creative with a word art graphic from Tagxedo with key words about the one you love.

Record an Eyejot Email Video
Eyejot is a super cool site that lets you create quick video messages to send via email.

 Customize a Candy Heart
Use the Candy Heart Generator to create your own message on the classic candy heart!

This morning I was using StumbleUpon to discover new tools, and I happened upon PhotoFunia. What fun it is! The site has a bunch of backgrounds onto which you can impose your own pictures, making it seem like people are looking at your portrait in a gallery or passing you on a billboard. 
It's free, of course, and very, very easy to use. This video shows how I created a fun graphic in less than 50 seconds.