Ok, it's time to have a serious conversation about your computer security. When 6.5 million passwords were hacked at LinkedIn, we all had a wake up call about our passwords and web habits. One of the most common mistakes we make, besides picking passwords that are too easy, is that we use the same password for multiple sites. And if a bad guy has our username and password from one site, he could try the password out on other sites and eventually get to some pretty valuable information.
YUCK!
It's time to truly take charge of your password and internet security issues. LastPass is a free, cloud-based tool that allows you to create one master password to gain access to all your sites. Further, I love that as soon as you install it, it scrapes all the sites in your browser history to show you just how many you have and how insecure you really are.
I am registered on 121 sites right now, and 81 of those had the same password. Bad, bad nerd! I downloaded LastPass, and I'm slowly working my way through all the sites, changing the passwords and storing them in LastPass, which is accessible in any browser.
It's a little disconcerting to put everything in LastPass' hands, but cnet, PCWorld and lifehacker all give it a thumbs up.
My advice: Computer security can't wait until you have a free afternoon to spare. Make time to make these changes this week so you can rest assured that you're a little safer online.
Here's a video overview of LastPass: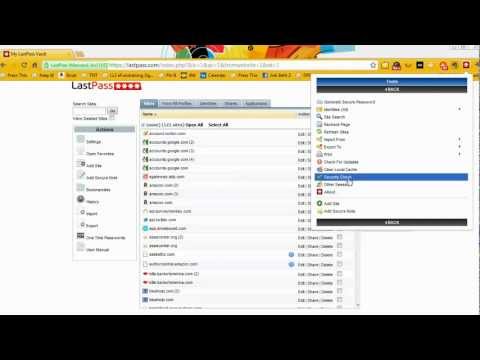 LastPass – Password Manager, Form Filler, Password Management.
I created this mockup of a CD for my webinar series in seconds with Online 3DPackage. Just choose a template (such as a book, a box or a CD), and upload your pictures. The site renders your 3D graphic in seconds, and you can download in PNG, JPG or GIF formats. Way cool and free, just like we like it.
Note… the site lets you download the graphics, but they have a lot of unnecessary white space and a watermark. I used Pixlr.com to crop the graphic in seconds.
Watch this 2-minute video for an overview.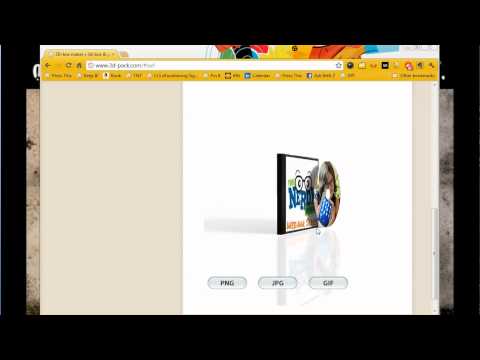 I'm excited to announce that my friends at Xobni have made one of my favorite tools even better. Originally an amazing tool for Microsoft Outlook, now Xobni organizes your contacts and more on your smartphones and in Gmail. Here's an update the company sent me last week:
Not only can you use Xobni with Outlook, but you can also use Xobni with your iPhone, Android or BlackBerry.  Smartr Contacts by Xobni enables you to access all your contacts from any Xobni or Smartr App, when you're on the go!
With these apps on your phone, you'll never need to manage your address book again.  Smartr Contacts pulls in all the existing contacts on your phone AND it pulls in information from your email, calendar and social networks. Each contact is not just a name on your phone, but Smartr Contacts imports photos, and recent updates from social media sites like Twitter, Facebook and LinkedIn.
Most importantly, it pulls all the information for a person into one contact–you'll no longer have six entries for the same person and all these contacts are ranked contacts by those you interact with the most. Each contact profile is complete with all the email addresses and phone numbers for that person and a history of the most recent interactions and emails, and even a list of contacts you share in common.
Lifehacker named Smartr Contacts "The Best Address Book Apps" for both iPhone and Android. 
Click here to get started right away with Smartr Contacts:
Smartr Contacts for iPhone
Smartr Contacts for Android
Smartr Contacts for BlackBerry

Here are some videos if you'd like to see the apps in action:
Smartr Contacts for iPhone
Xobni | Your smarter address book is waiting.